For foreign residents living in Tokyo
The Government of Japan has conducted a census as of October 1, 2020.
Thank you for responding to the census.
If you haven't answered yet, please reply by mail as soon as possible.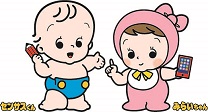 Census Call Center 0570-07-2020
Period: Monday, September 7 to Monday, November 30
Reception Hours: 8:00am to 9:00pm
*The operator will respond in Japanese, but foreign language support is also available.
You will be able to see an explanation of the census in English from Tuesday, September 1 using the
following QR code or URL.

https://www.kokusei2020.go.jp/household/language/english.html